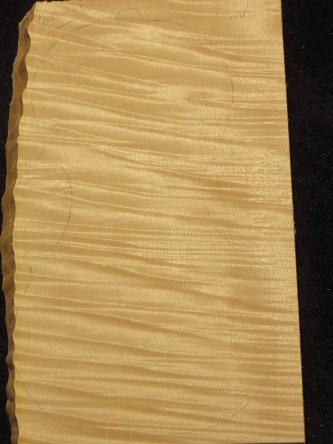 CATALOG OF VIOLIN
This section presents backs catalogs of violin. You can select files in

format to open or upload and see our backs.
We provide further quality of choices (S, 1, 2, 3). S is the best quality and 3 is the lowest.
REFERENCES
All the sets from the same tree have exactly the same reference, two letters following by a single number for identification.
For example violin choice S Ref : MX 1999
(the name of the tree is MX, it was cutted down in 1999 and the quality is S).
For each reference on our site, there are a limited number of sets!
Backs of Violin in 1 piece
| Year | Reference (tree) | Average density per reference (tree) | Choice | Files |
| --- | --- | --- | --- | --- |
| 2010 | SM & SW | SM:0,59 / SW:0,59 | S | |
| 2011 | FV | 0,59 | 1 | |
| 2014 | BF - 3 | 0,64 | S | |
| 2014 | BZ & CT | BZ:0,57 / CT:0,62 | 1 | |
| 2015 | MV | 0,59 | S | |
| 2015 | DB & ER & MC & MV | DB:0,58 / ER:0,63 / MC:0,64 / MV:0,59 | 1 | |
| 2017 | OT - 1 | 0,62 | Out of choice | |
| 2017 | OT - 2 | 0,62 | Out of choice | |
| 2017 | OT - 4 | 0,62 | Out of choice | |
| 2017 | BU | 0,75 | S | |
| 2018 | CW | 0,55 | S | |
| 2020 | SU | 0,58 | S | |
| 2019 | SU | 0,58 | 1 | |
| 2020 | YA - 1 | 0,60 | S | |
| 2020 | YA - 2 | 0,60 | S | |
| 2020 | AL | 0,71 | S | |
| 2020 | YA | 0,60 | 1 | |
Backs of Violin in 2 pieces
| Year | Reference (tree) | Average density per reference (tree) | Choice | Files |
| --- | --- | --- | --- | --- |
| 2005 | BX | 0,62 | 1 | |
| 2005 | YG - 1 | 0,59 | 1 | |
| 2006 | DE | 0,60 | 1 | |
| 2010 | SX | 0,61 | 1 | |
| 2010 | SF | 0,57 | S | |
| 2011 | RM & VD & GZ | RM:0,63 / VD:0,61 / GZ:0,61 | S | |
| 2012 | LT | 0,57 | 1 | |
| 2013 | ML & OV | ML:0,65 / OV:0,58 | S | |
| 2013 | VZ & FC | VZ:0,57 / FC:0,58 | S | |
| 2013 | ML | 0,65 | 1 | |
| 2013 | VZ | 0,57 | 1 | |
| 2014 | RU - 1 | 0,61 | S | |
| 2014 | RU - 2 | 0,61 | S | |
| 2014 | VH - 1 | 0,61 | S | |
| 2014 | VH - 2 | 0,61 | S | |
| 2014 | GX - 1 | 0,64 | S | |
| 2014 | GX - 2 | 0,64 | S | |
| 2014 | LM | 0,62 | 2 | |
| 2014 | LM | 0,62 | 1 | |
| 2015 | DB - 1 | 0,58 | S | |
| 2015 | DB - 2 | 0,58 | S | |
| 2015 | DB - 3 | 0,58 | S | |
| 2015 | DB - 4 | 0,58 | S | |
| 2015 | DB | 0,58 | 1 | |
| 2015 | DV - 1 | 0,65 | S | |
| 2015 | DV - 2 | 0,65 | S | |
| 2015 | MC - 1 | 0,64 | S | |
| 2015 | MC - 2 | 0,64 | S | |
| 2015 | CV - 1 | 0,63 | S | |
| 2015 | CV - 2 | 0,63 | 2 | |
| 2015 | ER | 0,63 | 1 | |
| 2016 | HJ | 0,62 | S | |
| 2016 | HJ | 0,62 | 2 | |
| 2016 | JR | 0,60 | 2 | |
| 2017 | LZ | 0,60 | S | |
| 2017 | OT | 0,62 | S | |
| 2017 | LA - 1 | 0,68 | S | |
| 2017 | LA - 2 | 0,68 | S | |
| 2017 | LA - 3 | 0,68 | S | |
| 2017 | LX - 1 | 0,60 | S | |
| 2017 | LX - 2 | 0,60 | S | |
| 2017 | MY - 1 | 0,54 | S | |
| 2017 | MY - 2 | 0,54 | S | |
| 2017 | MY - 3 | 0,54 | S | |
| 2017 | MY | 0,54 | 1 | |
| 2018 | CW | 0,55 | S | |
| 2018 | CW | 0,55 | 1 | |
| 2019 | AV | 0,62 | S | |
| 2019 | AV | 0,62 | 1 | |
| 2019 | YU - 1 | 0,59 | S | |
| 2019 | YU - 2 | 0,59 | S | |
| 2019 | LC - 1 | 0,61 | S | |
| 2019 | LC - 2 | 0,61 | S | |
| 2019 | LC - 3 | 0,61 | S | |
| 2019 | LC - 4 | 0,61 | S | |
| 2020 | GF - 1 | 0,61 | S | |
| 2020 | GF - 2 | 0,61 | S | |
| 2020 | GF | 0,61 | 1 | |
| 2020 | GA | 0,63 | S | |
| 2020 | AL | 0,71 | S | |
| 2020 | YA - 1 | 0,60 | S | |
| 2020 | YA - 2 | 0,60 | S | |
| 2020 | YA | 0,60 | 1 | |