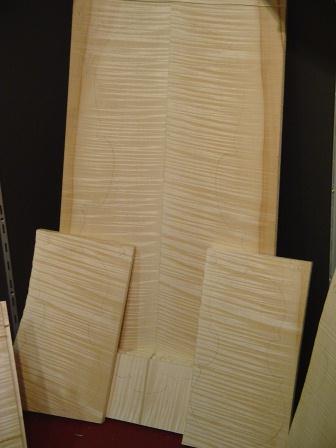 CATALOG OF QUATUOR & BASS
This section presents backs catalogs of Quatuors and Bass. One of our priority objectives, when we have the opportunity, is to gather in a same wood, the parts necessary for the constitution of Quatuors and Bass.
REFERENCES
All the sets from the same tree have exactly the same reference, two letters following by a single number for identification.
For example pieces Ref : MX 1999
(the name of the tree is MX, it was cutted down in 1999).
For each reference on our site, there are a limited number of sets!
Catalog of Quatuor
| Year | Reference (tree) | Density (See paragraph above) | Choice | Files |
| --- | --- | --- | --- | --- |
| 2022 | FU | 0,58 | S | |
| 2022 | YD | 0,61 | S | |
Catalog of Bass
| Year | Reference (Tree) | File |
| --- | --- | --- |
| - - | SOLD OUT | |