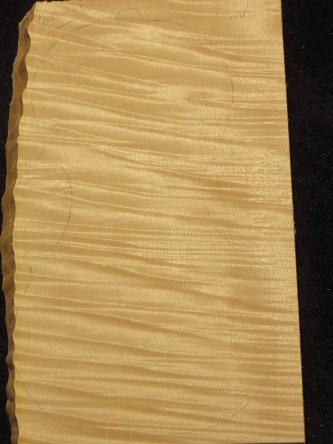 CATALOGUE DE VIOLON
Cette section présente des catalogues de fonds de Violon. Vous pouvez sélectionner les fichiers en format

pour les ouvrir ou les enregistrer sur votre ordinateur pour visualiser les fonds.
Nous fournissons plusieurs qualités de choix (S, 1, 2, 3). S étant la meilleur qualité et 3 la qualité moindre.
REFERENCES
All the sets from the same tree have exactly the same reference, two letters following by a single number for identification.
For example violin choice S Ref : MX 1999
(the name of the tree is MX, it was cutted down in 1999 and the quality is S).
For each reference on our site, there are a limited number of sets!
Backs of Violin in 1 piece
| Year | References | Choice | Files |
| --- | --- | --- | --- |
| 2010 | SM & SW | S | |
| 2011 | FV | 1 | |
| 2014 | BF - 3 | S | |
| 2014 | BF - 4 | S | |
| 2014 | BZ & CT | 1 | |
| 2015 | MV | S | |
| 2015 | MC | S | |
| 2015 | DV | S | |
| 2015 | DB & ER & MC & MV | 1 | |
Backs of Violin in 2 pieces
| Year | References | Choice | Files |
| --- | --- | --- | --- |
| 2005 | BX | 1 | |
| 2005 | YG - 1 | 1 | |
| 2005 | YG - 2 | 2 | |
| 2006 | DE | 1 | |
| 2008 | RB | 2 | |
| 2010 | SX | 1 | |
| 2010 | SF | S | |
| 2011 | RM & VD & GZ | S | |
| 2012 | LT | S | |
| 2013 | ML & OV | S | |
| 2013 | VZ & FC | S | |
| 2013 | ML | 1 | |
| 2013 | VZ | 1 | |
| 2014 | RU - 1 | S | |
| 2014 | RU - 2 | S | |
| 2014 | VH - 1 | S | |
| 2014 | VH - 2 | S | |
| 2014 | GX - 1 | S | |
| 2014 | GX - 2 | S | |
| 2014 | LM | 2 | |
| 2015 | DB - 1 | S | |
| 2015 | DB - 2 | S | |
| 2015 | DB - 3 | S | |
| 2015 | DB - 4 | S | |
| 2015 | DV - 1 | S | |
| 2015 | DV - 2 | S | |
| 2015 | MC - 2 | S | |
| 2015 | CV - 1 | S | |
| 2015 | CV - 2 | 2 | |
| 2016 | CF - 2 | S | |
| 2016 | HJ | S | |